Your New Favorite Word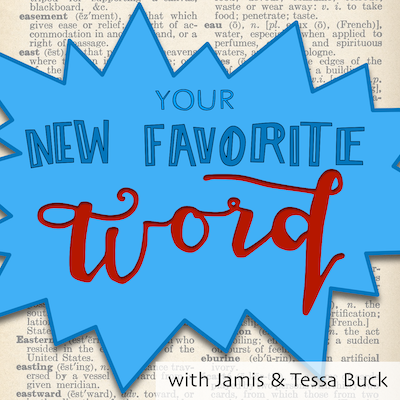 Welcome to "Your New Favorite Word", a podcast celebrating wordiness, nerdiness and sometimes plain absurdiness!
We are Jamis and Tessa Buck, lovers of words and word play. Tessa's degree in Linguistics grants us some credibility, but the truth is, most of what we do on this podcast is purely from the heart. If you love words, you'll love our show!
Subscribe today! We're available via:
Comments or questions? We'd love to hear from you! We can be reached via email at [email protected], or on Facebook at facebook.com/yournewfavoriteword.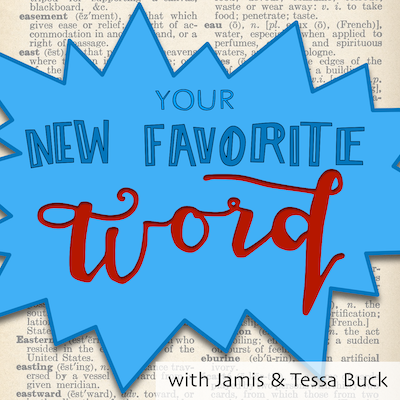 Episode List
References
We're smart, but we're not that smart. We pull information about words from a variety of sources. Some of the most useful are:
Etymonline.com. This is an absolutely fantastic, free resource with thousands (tens of thousands!) of English-language words and their etymologies. Highly recommended!
The American Heritage Dictionary is a classic in a free (and ad-free) online format. It also includes fantastically useful appendices of Indo-European and Semitic Roots that will enhance your study of word histories.
The Oxford English Dictionary is a must for any lover of the English language. It's not free, but there's a great deal on an annual subscription going until April 2021—just $90 (instead of $295).
The Merriam-Webster Dictionary is another free resource, but it does include ads, and its entries are less in-depth than the other dictionaries we use.
Wikipedia isn't exactly a scholarly source, but it's still a great place to go as a springboard for more research.